During Thanksgiving, my daughters made cut out cookies with my mom, which is a favorite activity for everyone. My mom mentioned the girls needing proper rolling pins. We could've easily went el cheapo like this: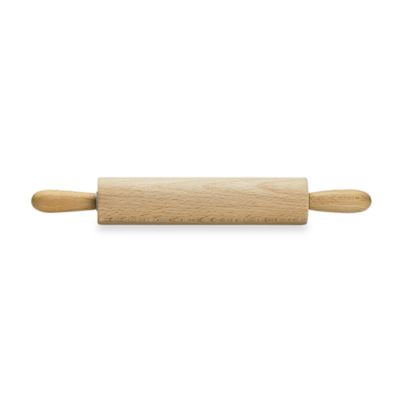 or artsy fartsy like this:
After watching the campaign chair video from Schwarz on the flight back from Europe, I decided to ask one of my woodworking buddies (thanks Ed) for a lesson on turning. I headed to Woodcraft, purchased the Easywood Rougher and went to town. It was scarier than I'd expected, especially at first. Putting your hand into a spinning chuck of maple when it's square was more than unnerving but you get the hang of it.
The end results were superb and the girls love them.
Although I don't think I'll be doing a lot of turning in the future, I'll definitely be more likely to take on a project requiring a simple turning than before.